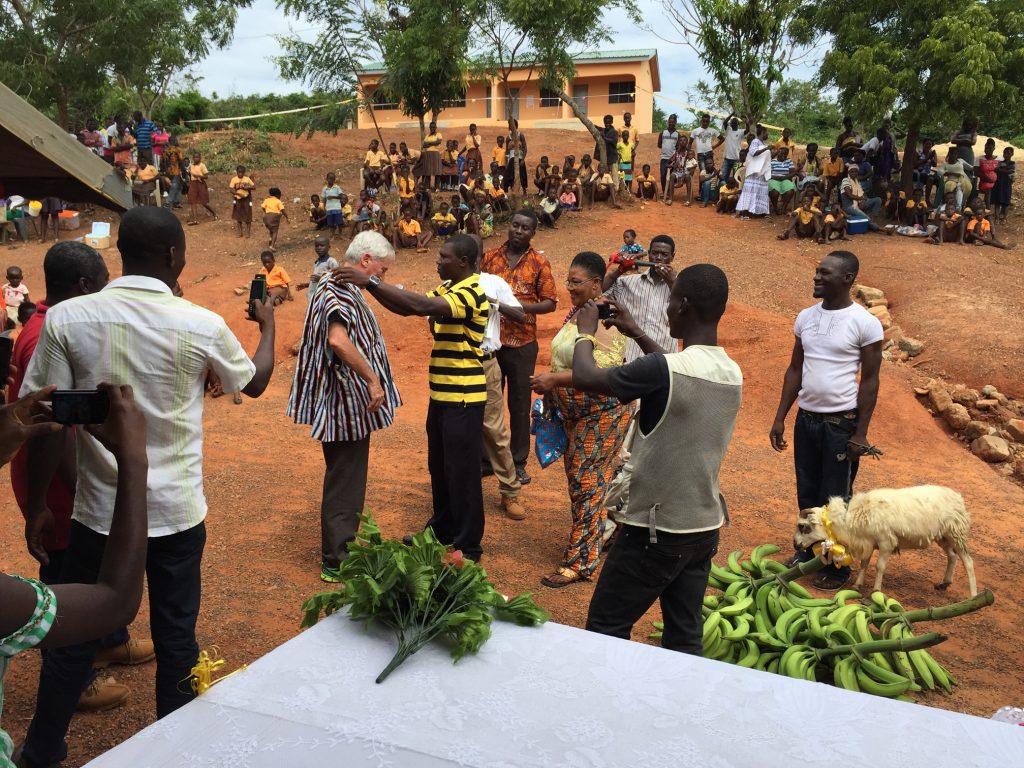 This month the Blue Skies Foundation commissioned four new Teacher's bungalows for a primary school in the community of Nanabin in the Central Region of Ghana.
Previously the school had been unable to attract and keep teachers within the local community due to the lack of suitable housing and poor transport links. The Teacher's bungalows will therefore enable the school to attract good teachers which will ultimately improve attendance and performance at the school.
On the 3rd of November the whole community turned out for a colourful opening ceremony which was attended by Anthony Pile and Henri Zondag of the Foundation Board.